WEB HOSTING
PURPLE SERVE CAN PROVIDE RELIABLE & CHEAP WEB HOSTING FOR YOUR WEBSITE!
LIGHNING FAST SPEEDS, ULTRA-RELIABLE & GREAT VALUE UK WEBSITE HOSTING
There are numerous web hosting companies available to choose from so why should you choose Purple Serve?
24/7 Customer Support
Customer support is very important to us and our customers in order to give them piece of mind that there is always someone ready to help whenever you need it. We have a team of experienced technicians who wil be able to assist with any technical questions to server related issues regarding your web site or hosting package.
UK Based Data Centre
Unlike many hosting companies Purple Serve provide UK web hosting. All of our servers are based at the Bluesquare Data Centre in Milton Keynes and Maidenhead, UK. By hosting your web site on UK based servers, we can significantly improve your web site's position within UK search engine results and UK specific searches.
Fast & Reliable Hosting
Our servers are located at the state-of-the-art Bluesquare Data Centre facilities in Milton Keynes and Maidenhead, UK. Bluesquare have one of the fastest connections to the Internet in the world and this means that web sites hosted with us become some of the fastest on the web.
Secure Hosting
The Bluesquare Data Centre is one of the only Tier 4 data centres in the country. Tier 4 data centres are the most resilient type of data centre you can get and are designed for hsoting systems which are critical to businesses. This exceptional infrastructure combined with our 24/7 server monitoring means that your site will consistently achieve 100% uptime and market-leading performance.
Feature Packed Hosting
Our web hosting packages are designed to enable your web site to get the most out of the Internet. We are confident that you'll find many additional features and server components provided as standard with our hosting packages that you wouldn't get anywhere else.
Value For Money
Please do not be fooled by the affordable price of our web hosting packages. We don't aim to be the cheapest UK web hosting provider, as this would ultimately cause your web site to suffer. However, the price of our web hosting packages is either comparable or lower than many other web hosting companies but with the high quality, dependable web hosting provided by others who charge a higher price.
No Overcrowded Web Servers
We're fully aware of our web servers limitations and as a result we do not overload our web servers with hundreds of web sites. When deciding the servers account limit we take into consideration growth and expansion of existing web sites. This ensures there is both plenty of capacity and performance for your site to grow.
Making a Difference
We are changing the ongoing trend in the web hosting industry by offering top quality service and support at highly affordable prices. If you have read this far you might possibly be wondering where the catch is, after all, there usually is a catch when something really good is offered at such an affordable price. Well we are pleased to inform you that there is no catch, no hidden costs and no ads. Just high quality service and support!
So whether you require basic web hosting for a simple site or support for the latest coding technologies, we can work with you to provide a web hosting solution to meet your needs.

Linux Silver
£5.99/ monthly
---
Unlimited Subdomains
500MB SSD Web Space
30GB Bandwidth
5 POP3 Mailboxes
100 Mailing Lists
1 x MySQL Database
Unlimited FTP Accounts
200+ One-Click Installs
Plesk Control Panel
No Setup Fees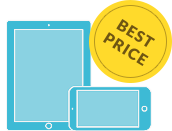 Linux Gold
£6.99/ monthly
---
Unlimited Subdomains
1GB SSD Web Space
50GB Bandwidth
5 POP3 Mailboxes
100 Mailing Lists
5 x MySQL Database
Unlimited FTP Accounts
200+ One-Click Installs
Plesk Control Panel
No Setup Fees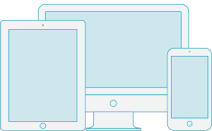 Linux Platinum
£7.99/ monthly
---
Unlimited Subdomains
2GB SSD Web Space
100GB Bandwidth
5 POP3 Mailboxes
100 Mailing Lists
10 x MySQL Database
Unlimited FTP Accounts
200+ One-Click Installs
Plesk Control Panel
No Setup Fees